I scream! You scream! We all scream for ice cream at Camp Kiwanis!
In fact, ice cream-making was just one of the amazing activities at Camp Kiwanis during its run from June 19 to June 30—two weeks of wild and educational fun for South Bend School District students.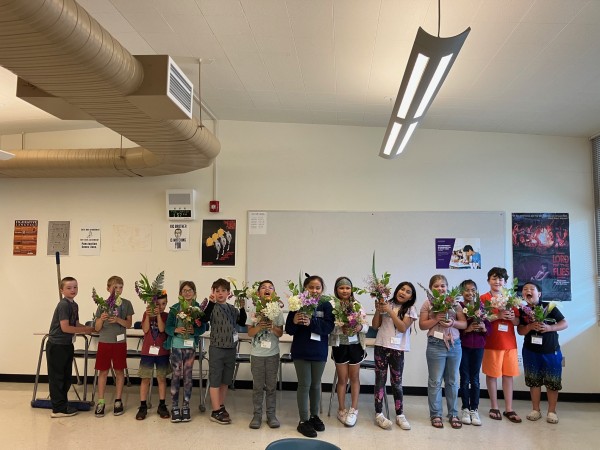 Camp Kiwanis 2023 was the second annual day camp put on by the South Bend Kiwanis Club in partnership with South Bend School District. This year, Camp Kiwanis served as many as 91 campers in grades K through 8, and employed 18 young adults as counselors. During Week 1 of Camp, 45 community volunteers taught classes and led activities including: Coding, survival skills, solar ovens, construction, oyster life and oyster art, soccer, basketball, football, gardening, sewing, food preparation and nutrition, art history, painting, Zumba, bike safety, first aid, flower arranging and wreath-making, public transportation 101, Spanish 101, Spanish bingo, photography, drama, and flaming bubbles.
Week 2 was a field trip week, featuring a walk through the ancestral lands of the Chinook Nation, as well as visits to the Willapa Players Playhouse, the Odd Fellows Cemetery, the Pacific County Courthouse and 911 Dispatch Center, the Pacific County Historical Society, the Northwest Carriage Museum, the Port of Willapa Sea Scouts headquarters, and the Willapa Seaport Museum. One group of campers got a lesson in budgeting from Security State Bank staff. Week 2 ended with a splash—literally— a mind-bending magic show, followed by South Bend Fire Department's famed "Wall of Water".
Camp Kiwanis was free of charge for all campers, due to the generosity of these wonderful donors: Ben Cheney Foundation, the Sierra Pacific Foundation, Shoalwater Bay Tribe, Alliance for a Better Community, South Bend Schools Foundation, and Teen Advocacy Coalition of Pacific County. The South Bend School District, Pacific County Voices Uniting, and Penoyar Law Offices provided staff, spaces, and resources. Without their support, Camp Kiwanis would not have been possible.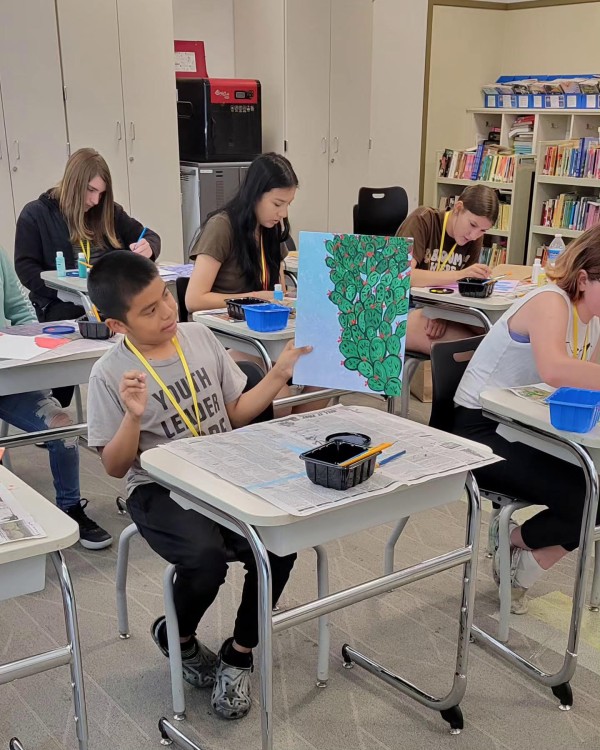 Camp Kiwanis is an example of what can result when fired-up community members partner with caring donors and service organizations to enrich the lives of local children. Three (ice cream) cheers for Camp Kiwanis 2023!